Life Happens... Are you Ready?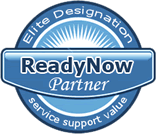 ReadyLife is the leader in Personal Resource Management solutions, with software that lets you easily store and access important information about you and your family. It helps you keep track of things like vehicle records, home inventory, property information, and more.
Let us know that you're interested in ReadyLife today!
Required fields are marked with: *